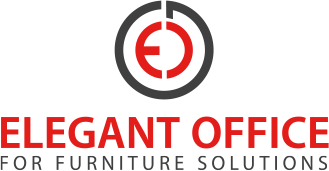 Elegant Office for Furniture solutions™ Management and Supply W.L.L. is a newly established Jordanian specialized supplier of distinctively different and unique Technical Furniture Solutions. As a recognized leading supplier, we set out to create a new generation of technical furniture service by combining our management knowledge and experience with innovation. The result is high quality furniture which is designed to meet the
ever-increasing demand of the modern technical market.
We evaluate the unique needs of our clients, interpret those needs into furniture solutions and provide material recommendation. Our highly trained and experienced team provides a comprehensive service, ensuring that your project is not only planned and built to specifications, but is also on time and on budget.
All our processes of furniture design, management, supply, installation and technical support are performed in-house, ensuring the ability to closely monitor quality and delivery..
Our products will be supported by the service department staff who will perform after sales services including technical advice, maintenance, delivery of replacement parts and product refurbishment.
We trust in our experienced partners with whom we have built a long term partnership. As a result, our product will perform effectively, match your precise requirement, and exceed the expectations of the actual user of the furniture.
Our Mission:
To share our experience with our valuable customers and to provide best service considering customer satisfaction and high quality standards along with most competitive prices. We are committed that the core of our business will always be you …. The client.
Our Vision:
To increase our services range, expand and update our list of products to serve as much wide layer of our customers as we can. We aim at increasing our local sales and exports by continuously offering new furniture solutions that meet Global market demands to become the leader in the field of Projects' Management and Supply.